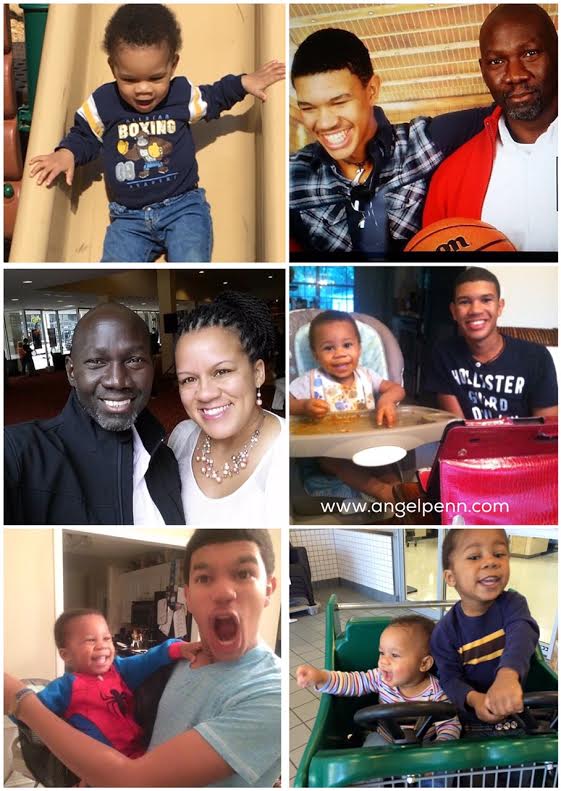 Hello everyone!
This is probably my favorite page on this blog — the one where I get to share my family with all of you.
My husband, James, is a professional photographer. All perceived bias aside, he's amazingly talented and has a great eye. That being said, we have footage of just about everything that has happened in our lives over the years. I have to admit that I really enjoy looking back over those videos and photos from time to time. Having those memories of our family is probably one of the greatest gifts that I have ever received. I'm truly thankful that he does it….even if it drives me a little crazy.
As a wife and mom of three boys, I can tell you that there is never a dull moment in our home. My boys are 18, 3 and 2 years old. My oldest son is a high school senior and in public school. Eeeeeeek! Post high school discussions and college visits are a big deal at our house these days. With less than one year left with my oldest, these are the days when I am pouring heart and soul into this young man to be sure that he's got "it."  I'm blessed to say that he is a good kid and that I believe he will do well with whatever path he feels God has called him to follow.
As you can imagine with such a huge age difference, we are always doing different things. From drivers training with the oldest (my hubby is braver than I and does that) to potty training with the younger two boys, someone is always into something. It's amazing how much teenage boys eat and are NEVER full. It's not uncommon to find the dogs eating yogurt or cracker crumbs that have been given to them by our toddlers. We sometimes find toys under the furniture or even in the toilet. It's a rare day that my three year old wears his pants all day. Well, for that matter, clothes all day and now the youngest is following suit with thoughts that clothes are optional. But I will tell you…I am blessed.  Very blessed.
They are a big part of this blogging journey and you'll be getting to know them as well. Buckle your seatbelts friends!